MC Planning Ltd. President Mike Carter, CFP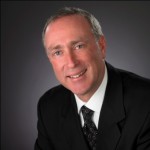 Mike Carter, CFP, founded MC Planning Ltd. in 2004, which has since grown into a Canada-wide provider of financial planning and retirement planning education services. They are honored to have designed and delivered financial and retirement planning programs for a wide range of medium and large-sized businesses and public sector clients in municipal, provincial and federal government.
Mike had a successful career prior to starting MC Planning. He earned a Bachelor of Arts in Economics from Wilfrid Laurier University in 1979. After graduating, Mike worked exclusively in the Financial Services industry, gaining the respect and trust of his peers, and attaining senior management roles in Financial Planning, Training & Education, Retail Banking and Human Resources. He obtained the Certified Financial Planner (CFP) designation in 1997.
MC Planning keeps its workshops fresh and current, supporting participants in taking control of their finances with sound strategies to help them succeed in an ever-changing financial world. Since the beginning, the overarching goal of his workshops has been to give each participant the tools they need to improve their financial situation, and ultimately allow them to reach their life goals.